Guest list management software for invitation-only events.
Event registration forms, invitations, guest list checkin and reporting all in one easy-to-use system.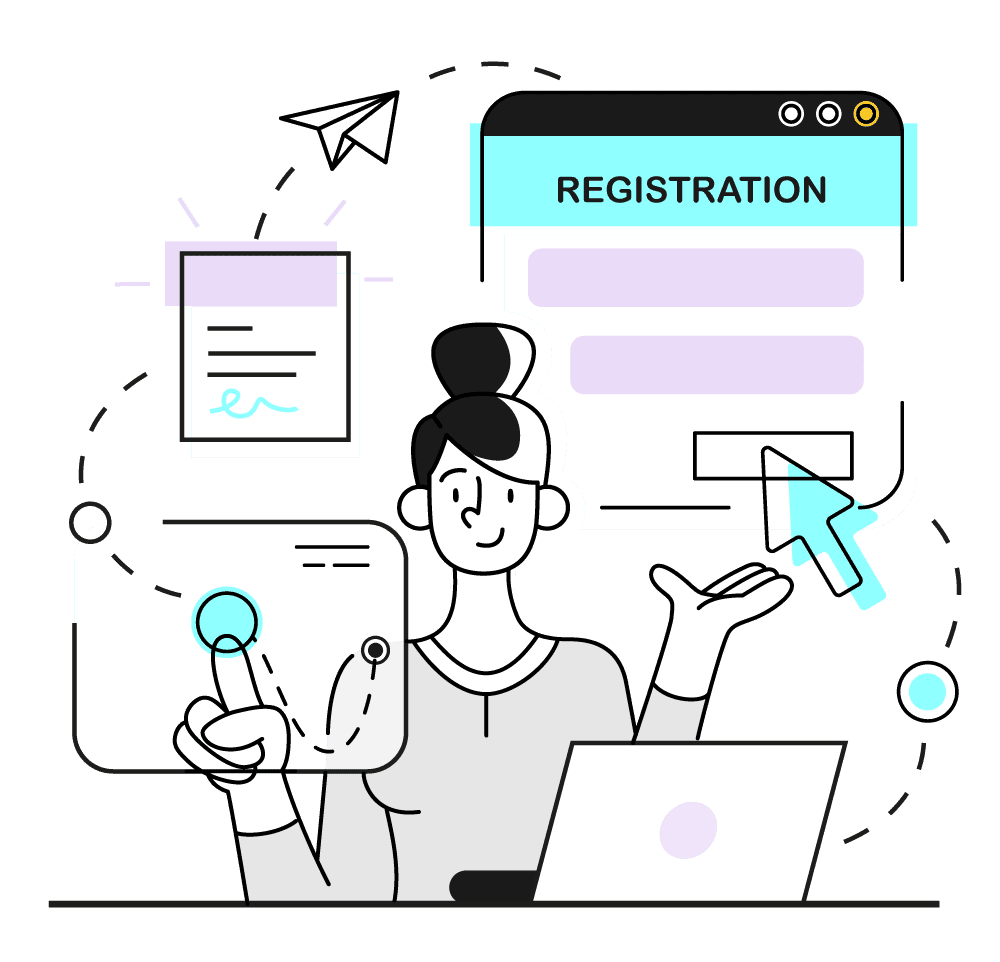 "We wanted to find a technology solution that wasn't too complex and was easy to use. Qmeeto was the right fit for us, focusing on registration and check-in for smaller invite-only events."
"We wouldn't hesitate to recommend Qmeeto even for a second. Our events look more professional, and we have the assurance that if something goes wrong, Qmeeto is around to help."

Event marketing features
Qmeeto helps you deliver a consistent brand experience at every touchpoint.
Build branded registration forms that look great
Add your corporate branding and create your own unique secure url for your event. Customise the fields on your form and collect the data you need ahead of your event. Then, go live!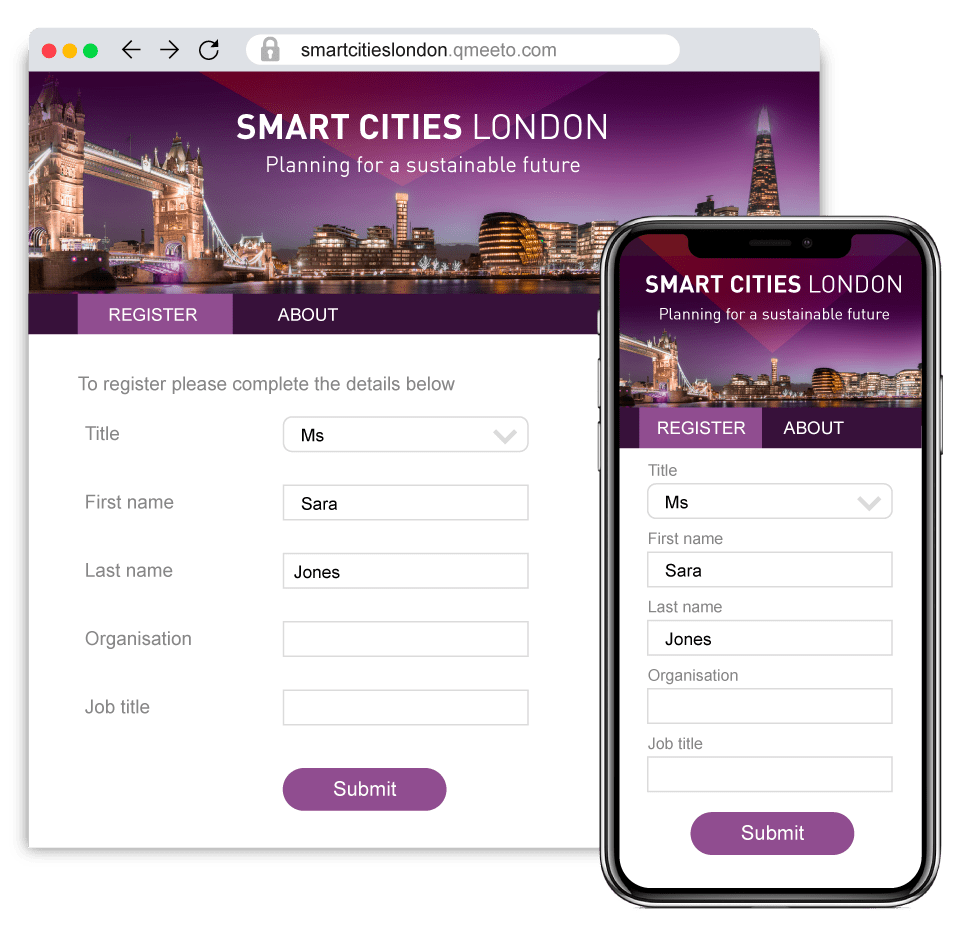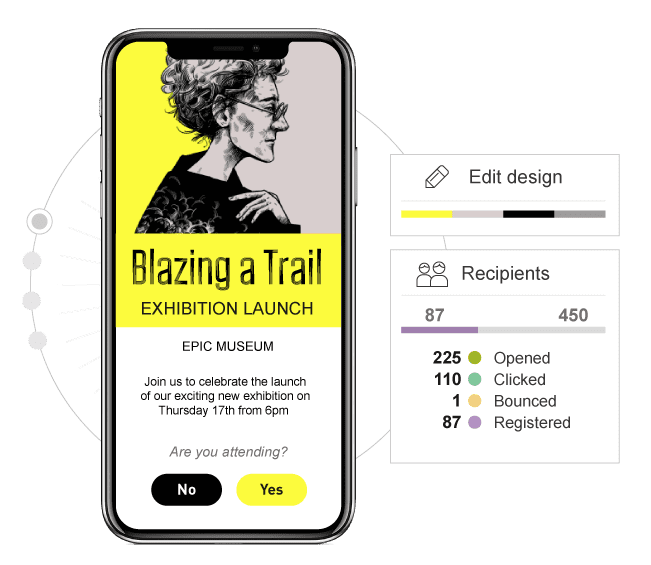 Improve click-through rates with personalised email invitations
Design beautiful, professional looking invitations. Upload your invitee list and send personalised branded email invitations for a more human touch. You can send straight away or schedule for later.

View all registrations in one place – great for the entire team!
Use the Qmeeto dashboard to see registrations happen in real-time. Approve invitees and send out automated confirmation emails with a Zoom link for virtual events. Or, if it's a live event, you can send branded e-tickets which can be scanned at the door.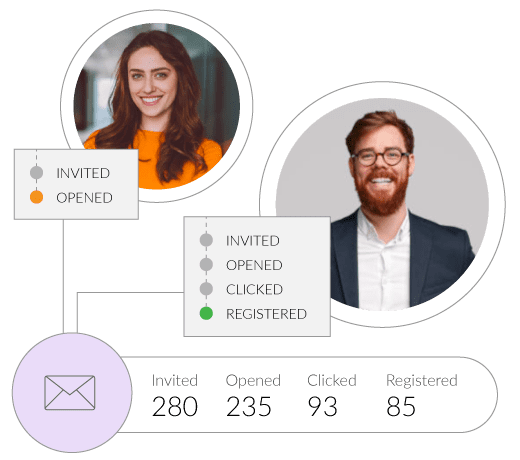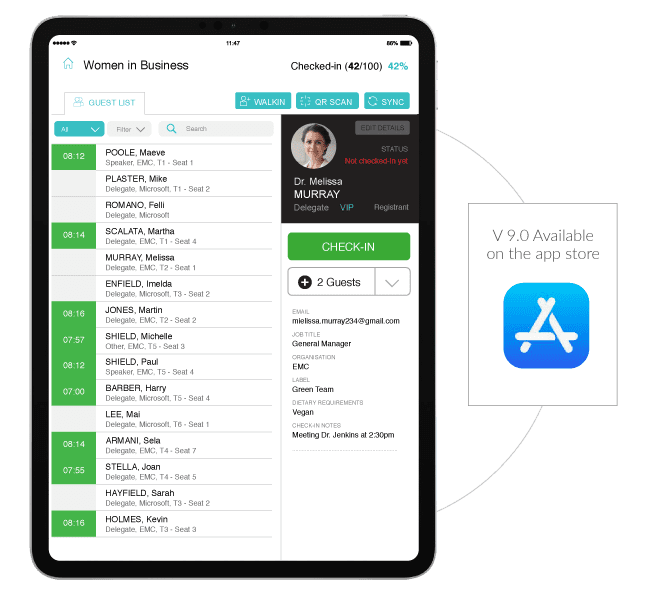 Keep your attendees happy with faster event check-in
Use the Qmeeto iPad app to quickly check-in by name, search or scanning QR codes. Send notifications to your team when special guests arrive. Easily manage walk-ins and plus-ones.

Success stories. How teams use Qmeeto.
With the ability to have an event up and running in less than 10 minutes it's no surprise teams love Qmeeto.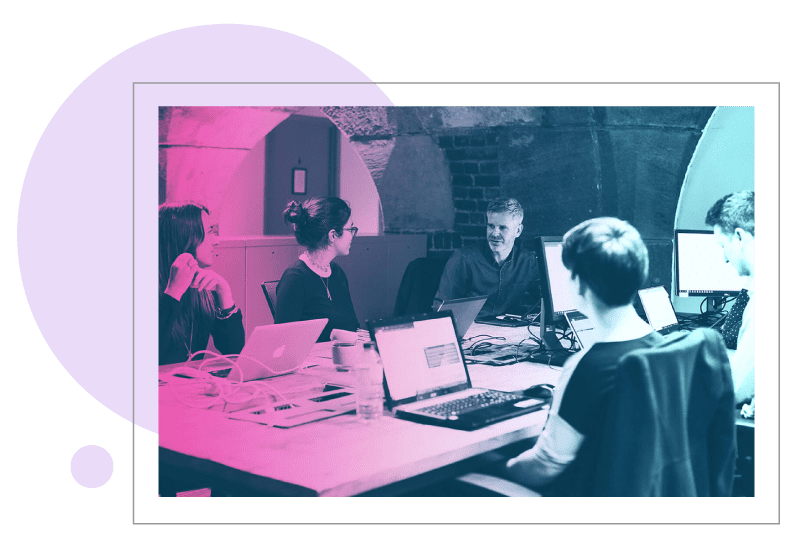 Even more great features… if you need them

Session manager
Create breakout sessions from your main event and add registered attendees.
Travel & Rooming
Manage travel itineraries from flight information to taxi or group transfers. Organise you rooming lists in one place.
Itineraries
Create personalised itineraries that include event schedules, travel or accommodation.

SMS reminders
Send alerts to team members when special guests check-in.
We work hard to protect your data
Qmeeto has always been conscientious about privacy and security. Your privacy and that of your clients are important to us and we have take the protection of personal data very seriously. As data processors, we also commit to providing you with the information you require to respond to GDPR requests..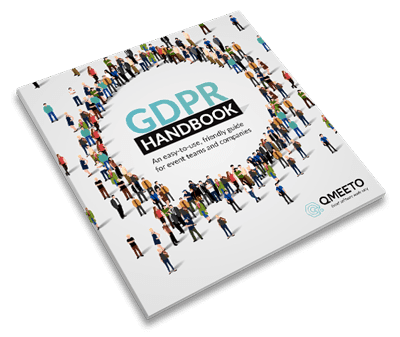 "Qmeeto met and exceeded our expectations. From the initial brief to the finished product, the team were easy to work with and flexible, adapting quickly and smartly to any changes we needed."

Debbie McCaughey, Ulster Bank
Ready to set up a branded event experience?
Why not run through a quick demo with one of our experts or create an event today? It's free to test on up to 15 registrations.
Product launches • Breakfast briefings • Media launches • Training & Workshops • Team building